Products Catalog (pieces available for purchase)
Stained Glass by Sue Callahan
Pieces on this page are immediately available for purchase. Some are available for greatly reduced prices. Others are from the artist's private collection at a premium. Check "galleries" for ideas for custom work.
To order, use this link:
We can accept secure payment by "Pay Pal". Contact Us for details.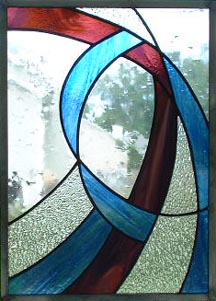 Soulmates, 13 X 18 $98.00 "SOLD"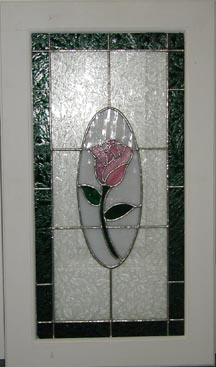 Rose framed in white wood, 16X28 $224.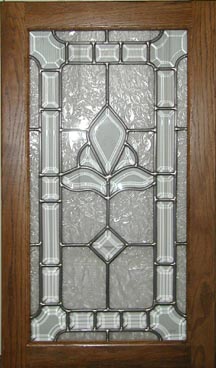 Bevels in oak frame, 16 X 28 $224.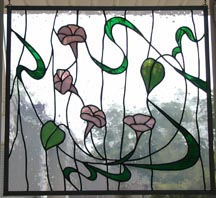 Moring Glories 21 X 23 $289. SALE: $189.

glass interpretation of a Gil Mayers print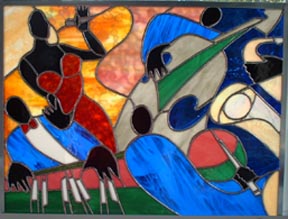 The Jazz Singer, 18 X 23 Artist's Private Collection $950.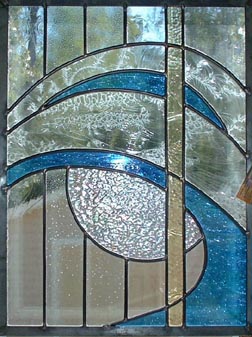 New Wave 19X25 Artist's Private Collection $285.00 "SOLD"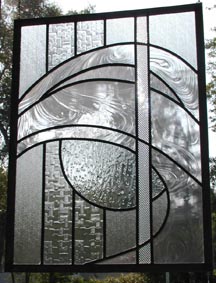 Abstract Wave, 19 X 25 $286. SALE: $238. "SOLD"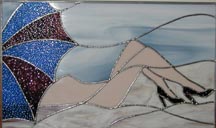 Sunbathing, 21 X 13, $150